Haybaby - Release New Song + Video Premiere on CLRVYNT / On Tour Now / Recording New Album in December Posted on November 3rd, 2016
Haybaby - Release New Song + Video Premiere on CLRVYNT / On Tour Now / Recording New Album in December
• Blood Harvest EP out now on Tiny Engines

• Premieres on Spin + Stereogum + The Fader

• Named One of Stereogum's 50 Best New Bands Of 2015

• RIYL: Blonde Redhead, Yeah Yeah Yeahs, The Breeders
--------------------------------------------------------------------------------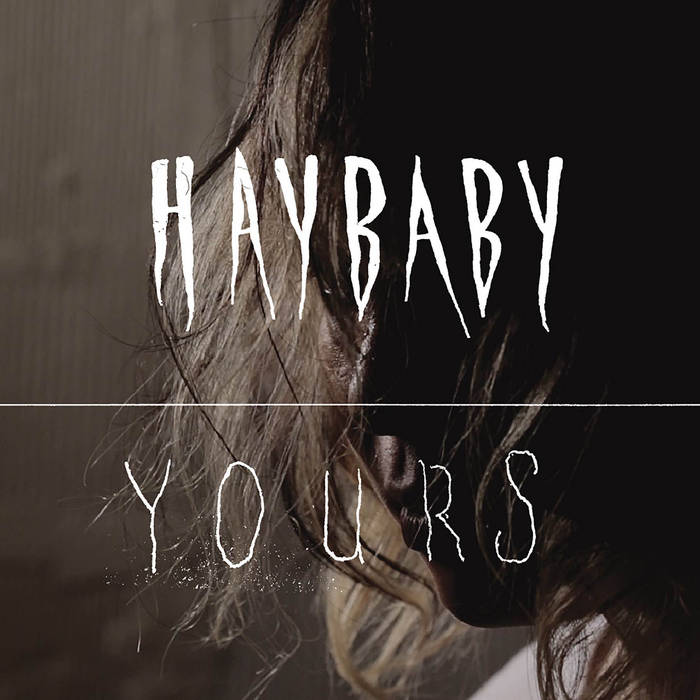 Brooklyn NY's Haybaby are a band that refuse to stand still. The band released their debut full-length, Sleepy Kids, in October of 2015 and followed that up with a new EP, Blood Harvest, in the Spring of 2016.
And now Haybaby return with a new digital single & video, "Yours." Check out the video premiere for the track on CLRVYNT. Name-your-price download on Bandcamp and streaming on Spotify.
Haybaby will not slow down either as they head into the studio in December to record their sophomore full-length for Tiny Engines, scheduled for a Summer 2017 release.
In between all the recording Haybaby have always stayed busy touring the country. The band is currently on the last leg of another US tour now. Remaining dates below. Tour flyer here.
Blood Harvest EPs are Available Now! Digital available on iTunes, Bandcamp and Spotify.
Sleepy Kids LPs are Available Now! Digital available on iTunes, Bandcamp and Spotify.
The band was named as one of Sterogum's 50 Best New Bands Of 2015. Haybaby was also featured as a Stereogum 'Band To Watch' with the debut single, "Her," streaming along with a band interview.
Brooklyn band Haybaby released their debut full-length, Sleepy Kids, on Tiny Engines in the Fall of 2015. The band returns in the Spring of 2016, wasting no time following up their acclaimed debut with a brand new EP. Blood Harvest starts where Sleepy Kids left off, showcasing a band sharpening the edges of their own unique sound.
Leslie Hong's vocal delivery, be it a whisper or a scream, is as intoxicating as ever on Blood Harvest. Hong cleverly spins her stories as her guitar weaves in and out while the grooving, wiry bass playing of Sam Yield and the propulsive drumming of Jeremy Duvall keep the songs magically churning. Every piece serves a deliberate purpose and gives new meaning to the term, power trio. Yet, Haybaby never overpower, they engage and engross the listener instead. Sure, the music can be uncompromising and harsh at times but it's the subtleties of the band that captivate and pack the biggest emotional gut punches.
"Joke/Rope" rocks above an abyss between laughter and total misery. There's no surface level here; we're deep in the depths of gripping anguish, and Haybaby rock hard enough to carry it. - The Fader
Blood Harvest sees the band exploring and pushing their sound to rawer, often noisier extremes while still maintaining their sly, melodic songwriting prowess. The five songs here perfectly encapsulate the captivating range and depth of the band. If Blood Harvest proves anything, it is that the beautiful mystery of Haybaby has yet to fully unravel.
Haybaby are everything you love about grunge, punk, art rock, indie rock and riot grrrl rolled into one adorable three piece band. - Noisey
That feeling of festering anger threads through Sleepy Kids, and the result is a prickly, uncompromising record that captures both the energy of their weathered live show and forges a new, exciting path. - Stereogum's 50 Best New Bands Of 2015
Brooklyn sludge punk trio Haybaby pack a punch of bombastic, lively melodies that are sweet enough to rot out all of your teeth. Haybaby hold the knack for crafting distorted, fuzzy guitar riffs with heartfelt and sincere songwriting. - Impose
This is an utterly brilliant record. - Collective
Sleepy Kids is a sludge-grunge see saw, full of dynamic soft and loud battles, a hazy puff of '90s art-punk. - New Noise
Upcoming Shows
------------------------------------------------------------------------------------------------------
NOV 03 - Austin, TX @ Cheer Up Charlie's
NOV 04 - Abilene, TX @ Neon Parrot Lounge
NOV 05 - Denton, TX @ Dan's Silver Leaf
NOV 07 - Shreveport, LA @ Bear's
NOV 08 - Baton Rouge, LA @ The Woodshop
NOV 09 - Birmingham, AL @ Syndicate Lounge
NOV 10 - Raleigh, NC @ Slims
NOV 11 - Richmond, VA @ Gallery V
NOV 12 - Brooklyn, NY @ Shea Stadium